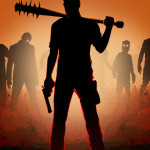 Online game Deads On the Road is a really alluring battling and safety concept for everyone. Joining the zombies' battle for survival is the game's objective. A zombie that may kill you suddenly materializes in front of you on the pitch-black highways. Have you prepared? Sign up now for Deads on the Road!
Features
High sound and image quality.

8 maps for adventurers.

Players are supported by several upgrading features.
Controls
Players may participate in the challenge by moving with the mouse or by using the keys A through D, W to accelerate, S to decelerate, and left click to fire. When attempting to flee, take care not to be captured by zombies.
You may browse through our selection of driving games, including games like Trackmania Blitz, if you like this one and want to find more fun games. Good fortune!