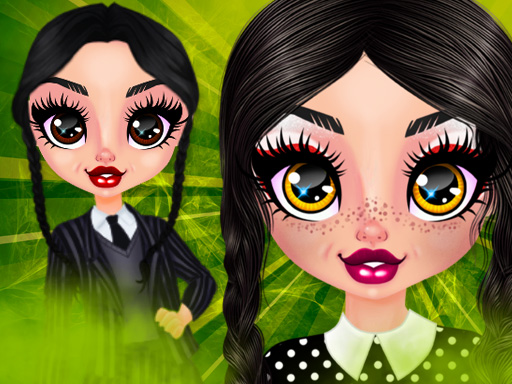 Greetings from the Gothic New Era! Everyone will find this online game to have a highly appealing fashion theme. In this game, players assist the goth girl in updating her clothing so that she may still seem trendy for the big party. Let's provide a special depiction of the gothic shadow princess. Why do you persist in waiting? Come join the Gothic New Era now!
Feature
Several opportunities for customization.

Gameplay that is enjoyable.

Vibrant 2D graphics.

Quick controls.
How to play
To take part in the challenge, players use the mouse to move around and follow the instructions. The high school protagonist wears gothic fashion. Remove all the adolescent imperfections from your face to prepare it. Apply a difficult gothic makeup. Choose from dresses, shirts, socks, and shoes in a coordinating ensemble. Add various kinds of decorations to the picture to enhance it. Save the outcome as a PNG picture. Depending on the game system, you can control it by clicking on the computer or touching the touchscreen.
You may use our assortment of girl games if you like them and want to display your complementary talents even more. Good day, everyone!