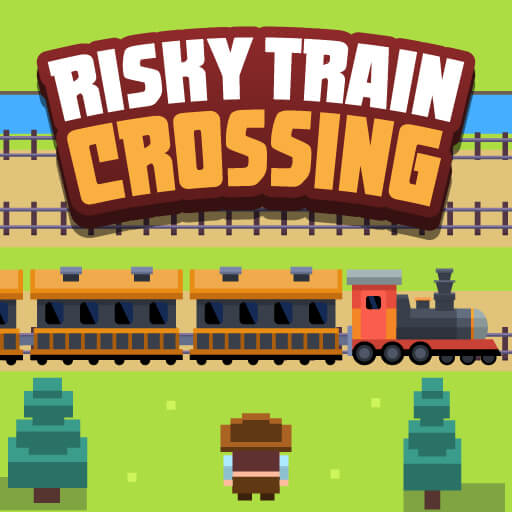 Risky Train Crossing is a fun game, exploration-themed online adventure game for all ages. You attempt to cross the rails using smart timing and preparation in this really daring game. Avoid being in a dangerous situation so the train doesn't crush your hero cowboy. To get additional coins, complete several tasks. To unlock cool characters in the online store, use coins. To go ahead, tap. Move left by swiping left. Swipe to the right to move.What is your limit? Sign up for "Risky Train Crossing" now!
Feature
Gorgeous graphics

Authentic train noises.

To safely cross the tracks, listen for the sounds of an approaching train.

The built-in achievement system will make it easy for people to keep playing your games.
How to play
Players take part in the challenge by moving over the railroad tracks using the mouse. Remember, don't sprint by as the train approaches!