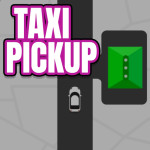 Everyone will find the online game Taxi Pickup to have a really appealing driving skill theme. Playing the game involves taking on the task of moving individuals across the metropolis. For the system to function well, particularly in busy cities with issues like traffic, you need to pay attention to numerous nuances and vital elements. Why are you holding out? Sign up for taxi pickup now!
If you love this game, you should check out the rest of our free online car games for an even more exciting driving experience!
Feature
Vivid 2D visuals.

Simple controls.

Smart joystick.

Unlocking new automobiles.
Controls
In order to complete the task, players must click the screen to accelerate the taxi and release the mouse to let it stop. Keep an eye out for other vehicles and stop close to any pedestrians who need a hitch. As a cab driver, drive carefully and as far as you can. Good fortune!