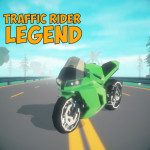 The online game Traffic Rider Legend has a never-ending racing theme and a variety of thrilling challenges for all players. The objective of the game is to navigate limitless motorways while dodging traffic. Upgrade and purchase new motorcycles with your reward points. Have you prepared? Sign up with Traffic Rider Legend right now to take advantage of intriguing prospects!
With our selection of racing games like Car Chase, you may expand your gaming experience if you like games that are comparable. Happy!
Feature
First-person perspective.

Four motorcycles are available.

Actual motorcycles and actual engines.

A detailed landscape with snow, desert, and jungle.
Controls
Players take part in the challenge by moving and following directions with the mouse. To get extra points and money, pass vehicles in traffic at speeds greater than 100 km/h. In addition, you will get more points and money if you drive in the opposite direction in both directions. To get the most reward points, compete in your finest races while staying safe. Good fortune!