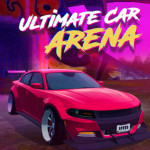 Ultimate Car Arena is a free, fun, and exciting online racing game that anybody can enjoy. The goal of the game is to navigate the course without stopping, at your own pace. Taking lengthy journeys will earn you money that can be used to buy new vehicles. Why do you keep stalling? Sign up for Ultimate Car Arena right now!
If you like this interesting 3D drifting game, you may also like our assortment of free and online driving game. Have a good time!
Feature
Bright, realistic 3D images.

Unlockable new vehicles.

Controlling a vehicle requires competence.

The ride was smooth and relaxing.

Exciting arenas and ramps to race and coast on!
Controls
The automobile may be driven and drifted using the WASD keys or the arrow keys. Better vehicles may be unlocked using this method as well. Get a personalized license plate and enjoy the arcs while you can. Have fun!