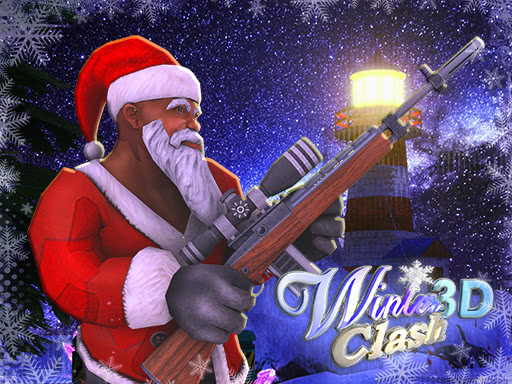 Everyone may play the online game "Winter Clash 3D," which has a charming Christmas theme. As Santa, you have to fight to get rid of the bad elves and take the pagan idol from a deserted island with a lighthouse. Use your gun to shoot any opponents you come across. Have you prepared? Sign up for Winter Clash 3D now!
Feature
Gorgeous 3D visuals.

Multiple-player game.

Attainable things.

Engaging gameplay.
How to play
Players may move with the WASD or arrow keys, crouch with the C key, leap with the Spacebar, score with the Tab key, and fire with the left or right mouse. Good fortune!
Join now to explore our selection of Christmas games and find more thrilling games like Winter Clash 3D!