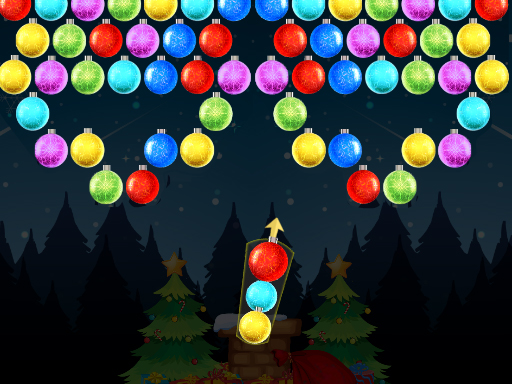 Welcome to Xmas Bubble Army! Everyone will find this online game with the Bubble Shooter theme quite appealing. The goal of the game is to remove all of the balls by forming groups of three or more of the same color. If you let any of the balls cross the line at the bottom of the screen, the game is over. Why are you holding out? Join the Christmas Bubble Army now!
Feature
Stunning 2D visuals Simple controls.

Engrossing and addictive video games.

10 levels to accomplish in total.
How to play
Players participate in the challenge by using the mouse to click or point where they want to fire the Xmas Ball. Buy helpful power-ups with the money you earn throughout the game. Good fortune!
You may also look for further intriguing games in the Bubble category. a wonderful time!