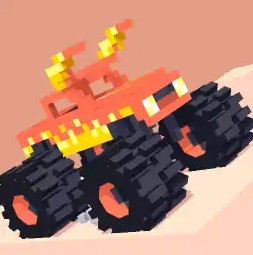 Drive Monster, an online game, has several unique levels with varying gameplay. The player must continuously drive to avoid obstacles in order to complete the game's objective. Players must successfully accomplish several tasks in each round to advance. Why are you holding out? Sign up now for Drive Monster!
Control
Using the W, A, S, D, or Arrow keys, players take part in the challenge and then follow the game's instructions to succeed and win the championship cup.
How to play
Players will navigate 30 thrilling levels of road filled with hazards in Drive Monster. Each track has a variable degree of difficulty; there are levels that are simple to complete, levels that look impossible to complete, and levels that seem to be very tough. As a result, go more slowly when navigating multiple barriers. Good fortune!
You may want to look at other appealing games in the Jeep: Mad Driving collection in addition to Drive Monster. A wonderful time!