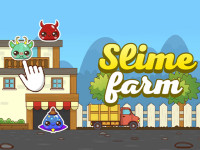 A particularly appealing business concept may be found in the online game Slime Farm. The objective of the game is to touch your slime to make it operate quicker or hold the trucks and slide them out to speed up your delivery. Have you prepared? Join Slime Farm right now to take advantage of these wonderful chances!
Feature
A sweet character.

Unlimited and addictive gaming.

Unlocked accomplishments.

A pleasant game.

Accessible on mobile devices
How to play
To play this game, you may use your mouse. Alternately, you may use the arrow keys and the "Level Up" button above to purchase more farms to grow your company.
If you loved this amusing idle challenge, visit Idle Coffee Business and start your own business right now!